"Winter's Sonatina" Interview Spotlight: Clio Hui "Kiri" & A Deal With Lucifer Season 2 Release
December is a month of year-end festivities and at PuraComixMag, it's no exception as well! For this month, we cast the spotlight on Clio Hui "Kiri" Sensei, where she released Volume 1 of "A Deal With Lucifer" Season 2 – a pre-quel following the adventures of her brand new heroine "Winter Faereheart"! 
Read more about Clio Hui Kiri here. 
1) As someone with a marketing and banking background, what made you make the switch to be a comic artist? 
I think there were several factors in play here. It also wasn't a clear-cut career "switch". I've always somehow been involved in the "creative" stuff since young (like drawing anime-style mascots for my classmates, or handling the design part of school projects) but just didn't think of doing it professionally. After working in the banking industry for a couple of years upon graduating, things became mundane. I didn't want to keep on doing stuff which doesn't excite me.
All along, I also enjoy reading comics. There was a particular one, "Bakuman", which gave an extra push at the right timing since the story was about the journey of how two high school boys became manga artists. Around the same time, I chanced upon the call for submission for Pura Comixmag, and decided to give it a try. At that time, I wasn't thinking of becoming a professional comic artist, I just wanted to try creating my own comics because it's fun and exciting.
Eventually I was given the opportunity by my publisher, TCZ Studio, to develop my debut work "A Deal With Lucifer" (which was originally a single chapter story) into a full series consisting of 3 volumes for Season 1, with Season 2 still ongoing currently.
2) As a newbie to comic drawing and creation, what were the challenges you faced when you first started out on "A Deal With Lucifer"? 
There were many ideas and It was hard to gel them together and present it in the way I had imagined. There were also many different types of scenes and things to draw. Most of us like to draw characters, but when it comes to comic creation, you not only have to draw characters, you need to draw boring things like chairs and tables, or things like school buildings, or many unimportant but necessary minor characters in the background…so on and so forth… So it can be quite tedious.
3) We heard your favourite colour is red, which is the colour theme of your main heroine – Lucifer. Why red in particular? 
My favourite colour is actually white (haha). As for why red is the colour theme of Lucifer… well red has always been a colour of extremes. It's the colour for passionate love, at the same time, it is also the colour for hate and anger. In the beginning, Lucifer seems aloof and devoid of emotions, but soon you'll find out that what led to her downfall were these extreme emotions of love, disappointment, jealousy and anger… So red is definitely her colour.
4) Who is your personal favourite from "A Deal With Lucifer"? Why? 
I guess Lucifer will always be my personal favourite. Some of my thinking and beliefs were reflected in her. She is a contradictory and complicated person. She has not been making the best decisions (in fact she just keeps going downhill, from an archangel to a fallen angel and finally a demon) and I'm full of empathy for her. 
5) With a new heroine for your new season, what can fans and readers expect from "A Deal With Lucifer" Season 2?
Season 2 has more light-hearted and funny scenes, partly due to the lineup of characters in this season. We see young Cain here where he is still a lively and happy boy before he became Hellord in Season 1. The new heroine, Winter, is also apparently a cheerful girl, so there are more opportunities for funny and interesting interactions between the characters. You will also see some other characters which you have seen in Season 1. Since Season 2 is the prequel to Season 1, of course there is an important cause and effect relationship between the 2 seasons, which I shall not reveal too much. If you find that you have some questions over Season 1's story, perhaps you can find the answers here in Season 2.
6) You have quite an interesting lineup of characters for your new season. Tell us more about your concepts behind them.  
I will touch on two characters here, Fifi and Echo.
Echo Snowling is a female demon who is one of the crown prince candidates of hell. We use "prince" as a gender-neutral term here in the story because in hell, we don't really care whether you are a female or male demon, as long as you have what it takes. Usually the cool characters in manga are always the male characters so I wanted to create an evil female character who has a cool and mysterious look. That's how Echo comes about.
Demon fox characters are quite common in manga but they are just too irresistible. I wanted to create my own demon fox character too. I imagined this character to be a kind natured, loyal, sweet thing, she might not be strong but she tries her best. Based on this, I sketched and drew how I think she should look like, and gave her a cute name, Fifi.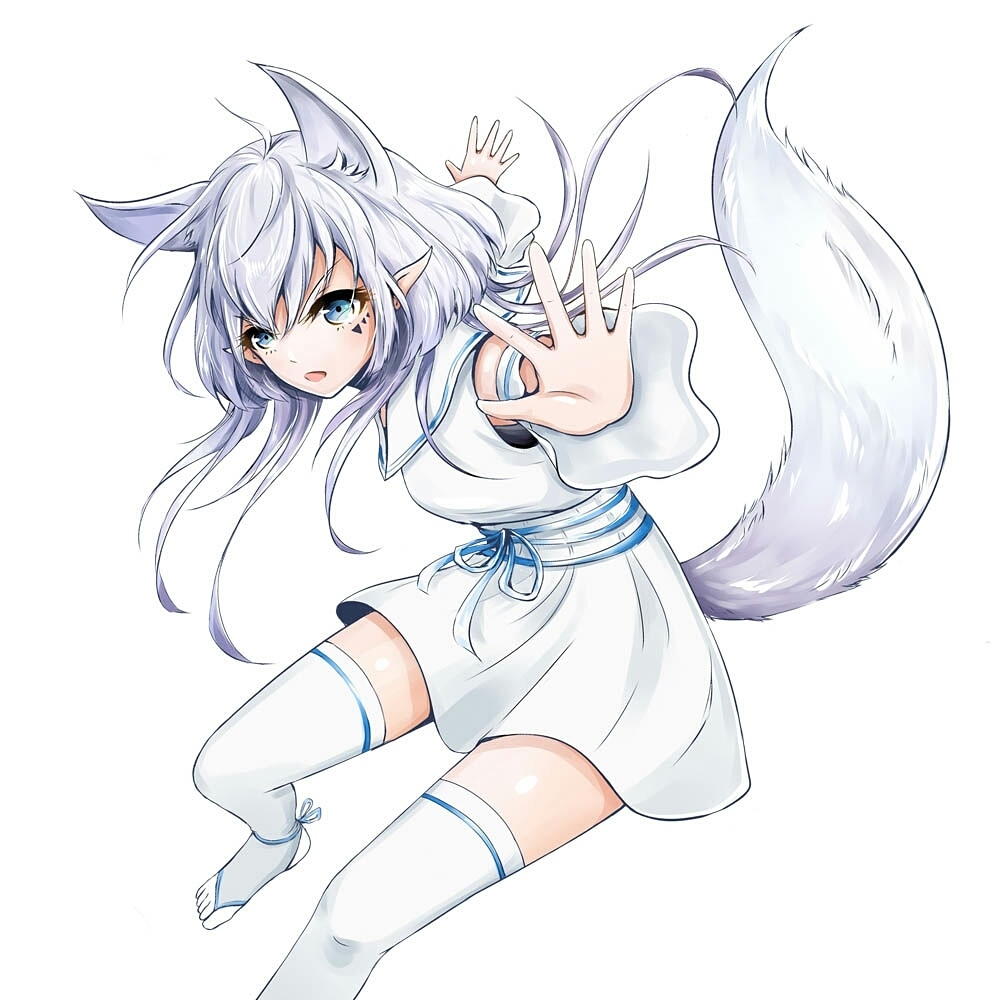 ________________________
If you're new to A Deal With Lucifer, watch the video trailer of season 1 of this series here:
A Deal With Lucifer Comic Series can be purchased at TCZ Studio website here.
Buy A Deal With Lucifer Comic Books
Follow A Deal With Lucifer on Facebook and Instagram (IG: adealwithlucifer).
Reporter : Ziru Chang